How to Launch or Reboot Your Partner Marketing Program
If you want to build market share and grow your company, you need to consider partnership, if you haven't already. The ultimate goal is all things customers: attract new customers and keep your returning customer coming back for more. Partners can help you get there more efficiently and with lower costs. You don't need a partner that's good at what you already do — you need a partner that fills your sales and marketing gaps and can get your product or service in front of a new audience. 
In this post, we're going to outline steps to create a partner marketing program or give your current program a much-needed refresh. 
Step 1. Set Goals
First things first — what are your goals? You need to first determine where you want to go, before you can make a plan for how you're going to get there. Take a close look at your business operations and set some realistic goals. You also need to define goals for the partnership. To breathe some life into your existing program, this is a good place to start. Back at the beginning. Use your current data to reconfigure your goals. 
Step 2. Secure Your Partners
You've reviewed your data, so you know where you want this partnership to go. Now it's time to select the right partnerships to take you there. You need to determine your needs when reviewing the various types of partners, such as independent dealers, distributors or independent sales representatives. You also must consider how you're trying to get your product to consumers. Narrow the list to the best, most relevant in your industry and zero in on them for a partnership. You better know who you're jumping into bed with, so you need to do your due diligence in researching your potential partners. This also goes for existing programs. If your current partners aren't performing to your expectations, you need to look for a replacement. Nothing personal, just business. 
Step 3. Implement a Tool
You think managing multiple partners is messy? It's just as — if not more — complex in business. An automated marketing tool will keep you connected to all your partners, and provides a 24/7 hub to house marketing campaigns, newsletters, training materials and any relevant information about your products and services. There are a ton of digital solutions on the market, so this is another area where you're going to have to put in research to find the right one. But the time you put on the front end will be well worth it on the back end.  
Step 4. Create a Strategy
With multiple partners, you'll need to craft a well-thought-out strategy that accounts for all your moving parts. Hell, with even just one partner you're still going to need a strategy in place. It's wise to get insight and feedback from your partners during this step as they'll be more apt to buy in. If you already have a program in place and your channel system isn't operating like a well-oiled machine, take a step back and analyze your data. Also put your processes under a microscope. See what's working and what needs improvement and adjust your strategies to accommodate. 
We could go on all day about creating partner programs, so this is only the tip of the iceberg. But, these steps are a great place to start if you're considering a new partner program or a makeover for your current one.
About The Author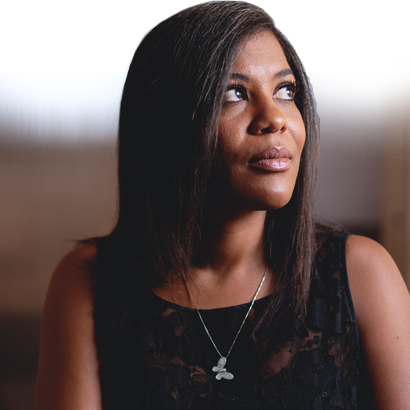 Michelle Henson
Michelle Henson is a content & marketing professional at Partnervana, a partner marketing agency that helps companies attract visitors, convert leads, and close customers.