New Year, New Program
We've made it to 2021 by the hairs of our chinny chin chins and now it's time to hit the ground running. The pandemic threw a wrench in the system for everybody, and if you haven't adapted to the changing times, there's no better time than the present. Just like you're making resolutions to hit the gym or stop that bad habit, you also need to make resolutions for your business and your partner affiliate programs. 
It's a new year, so it may be time to overhaul your current programs. Or, maybe you're an out-with-the-old, in-with-the-new business that wants to explore a brand new partnership. Regardless of where you are with your partner affiliate program, the factors are pretty much the same. And, because there are a kazillion affiliate partner marketing programs out there to choose from, we'll help you narrow down the choices and decide what's best for your business. 
Here are a few things to consider when scouting a partner affiliate program:
What is the commission and how will you get paid?
Of course the specifics about how and how much you'll get paid firmly tops the list. Here's what we can tell you: Commission rates vary based on the affiliate, so this is where you want to do some real research. You want to go into the partnership with eyes wide open. Some affiliates offer a flat commission rate for a set duration, while some others offer a tiered structure. Whatever the program, the key is to secure a program with a high conversion rate. And usually, the higher the commission rate, the higher the commission. You can do the math on that.   
What products or services are you selling?
You must choose an affiliate partner that is in your product or service wheelhouse. If you are hawking show tickets, then it's counterproductive to partner with an affiliate that delves in high-tech circles. Relationships are a big component of partner marketing, and it's safe to say if you are in the entertainment and hospitality space, a majority of your contacts reside in that space as well. So stay in your lane. 
What is the partner's reputation in the market?
I said it once, and I'll say it again: Research, research and then more research. If you want to find the right partnership that works for your business, you need to find out all there is to know about your potential partners. You don't want to jump into bed with a shady partner affiliate. And trust me, if a particular affiliate is engaging in unsavory practices, their conduct will be outlined somewhere online. Reviews are your friend. Also, do independent research on the company. Check out their former and current partnerships and take the time to peruse the company's website. You want to make sure their online presence and level of professionalism is aligned with your business. Understand that when you get into a partnership of any type that you also will bear the responsibility of their reputation. So choose wisely. 
Of course, there's much, much more to consider when choosing the right affiliate program, but this should get you off to a running start. And, if you didn't start this year off with a bang, it's perfectly ok. It's never too late to get your program up to snuff. If you need any further direction with choosing the right partner affiliate, drop us a line. We're not going anywhere.
About The Author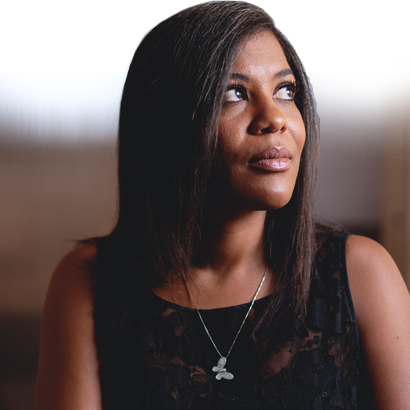 Michelle Henson
Michelle Henson is a content & marketing professional at Partnervana, a partner marketing agency that helps companies attract visitors, convert leads, and close customers.